Rain Gutter Cleaning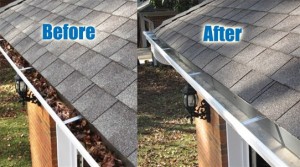 When your rain gutters are full of debris from trees and other environmental run off they don't function properly. This debris will clog downspouts and the rain water will overflow, potentially causing roof and property damage. Free standing water and debris filled gutters are a breeding ground for mosquitos, wasps, termites and other wood destroying insects.
With all the care that people put into maintaining their homes, it's amazing that so many of them ignore the rain gutter system. Properly maintaining and cleaning rain gutters and downspouts are among the most important things you can do to protect your home.
How We Clean Rain Gutters
Remove all debris from the gutters
flush all downspouts to ensure they are functional
Come prepared to make minor gutter repairs (caulking and reattachment)
Clean up any and all mess made during the cleaning
Provide before & after photos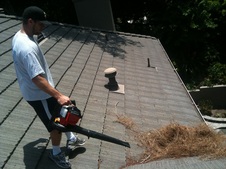 Don't forget about the leaves on the roof.









Call Barnett chimney Sweep for more information and pricing. We are located in Newbury Park, CA. and offer service to Newbury Park, Thousand Oaks Camarillo Simi Valley Agoura Hills Moorpark Oxnard Westlake Village Oak Park Conejo Valley Ventura County Canoga Park Woodland Hills West Hills Calabasas



<!SpEcIaL nOtE -NINE- fOr YoU: THIS IS THE BODY OF YOUR MAIN PAGE. WRITE WHATEVER YOU WANT IN HERE>

fireplace sweeping | chimney service | chimney directory | crown repair
chimney caps | top damper | the human brush | firewood tips | site map | dryer vents



<!SpEcIaL nOtE -TEN- fOr YoU: THIS IS THE TABLE AT THE BOTTOM OF YOUR SCREEN THAT HAS YOUR CONTACT INFORMATION IN IT>